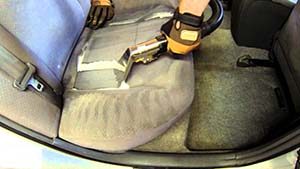 The car upholstery cleaning services we provide throughout Muswell Hill are highly regarded by customers for their superb quality, efficiency and competitive pricing.
We always provide outstanding results thanks to our cleaners' attentiveness, diligence and experience as well as to the professional equipment and detergents they use. No stain or spill is too tough for us to clean. Make the right decision for your car and give is a call – with us, your satisfaction is 100% guaranteed!
Every driver is well familiar with the fact car maintenance can be a real nightmare, especially when the interior has been neglected for prolonged periods of time. This is where our car upholstery cleaning services in Muswell Hill might come in handy.
Expert Car Upholstery Cleaning Muswell Hill
We possess all the necessary skills and equipment to restore your car's upholstery to its previous condition.
We are the right cleaning company for you, if you demand:
Excellent results at great prices
Free estimates of the upholstery's condition
Trained, well-equipped and reliable technicians
Regular maintenance
Flexible working hours
Bespoke cleaning service to correspond to your individual needs
With years of experience in this business, our cleaners know just what it takes to clean your car upholstery without missing a single spot. The process always begins with a free evaluation of the car's interior and its condition.
The aim is to determine which cleaning approach and detergents will prove to be most suitable for your upholstery's fabric in order to avoid damaging it.
"Thank you very much for doing such a good job cleaning my car seats. They needed some serious cleaning. The stains and the grime had become overwhelming. I'm glad I could count on you. I will use you again next time my car needs a scrub (it will soon)." – Tiffany
Car Interior Cleaning Services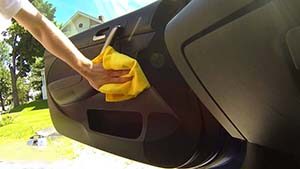 Once the inspection is over, our expert cleaning squad will proceed by vacuuming the upholstery to remove accumulated dust. The next step involves preconditioning and treatment of spills and and stains to ensure their effective removal from the fabric. If the fabric allows it, the team will proceed with steam cleaning, using professional equipment.
Provided that the seats have leather upholstery, the team will apply dry foam to avoid damages. The final stage of the detailed cleaning process involves deodorising and that's it – your car's interior is as good as new.
Give us a call to book our excellent car upholstery cleaning service in Muswell Hill and we promise you won't regret it. We never fail to deliver impeccable results at amazing prices!